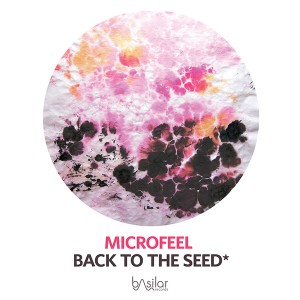 A long wait for a huge milestone, Basilar Records brings you Microfeel – Back To The Seed, which not only gives you fresh content from Microfeel to compliment this year's approaching summer, but also marks Basilar's 20th release under its label corel draw vorlagen kostenlos herunterladen. An 8-track cinematic album, packed full with a mixture of glitchy electronica and ambient, smooth pieces for your listening pleasure…and it loops perfectly from the last track to the first goodnotes 5 herunterladen!. Pretty interesting? We think it is.
Another Basilar release to fit into anyone's eclectic collection, Back To The Seed is out on June 2nd download avm fritz box monitor.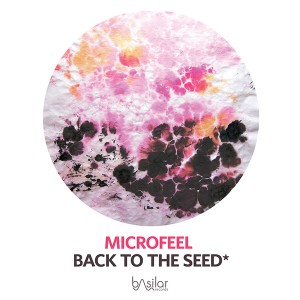 BACK TO THE SEED (volver a la semilla) es el último álbum de Microfeel, un relato sobre la metáfora del viaje como punto único de partida y llegada Download find app. Una búsqueda interior y exterior hacia la esencia de la propia creación y un recorrido sonoro que nos sumerge en un paseo cosmovisionario a través de música electrónica y cinemática herunterladen.
En este álbum Sebastián Seifert realiza un resumen de un año de viajes, y experiencias iniciáticas alrededor de lugares transitados como las playas vírgenes de Uruguay, la cordillera de Los Andes entre Chile y Argentina, la magia del Nordeste Argentino, la ciudad portuaria de Valparaíso, el delta del Tigre en la periferia de Buenos Aires, el desierto de Marruecos, la isla de Ibiza, el Himalaya en Nepal ibooks download android. Todos estos viajes que se representan en sonoridades e imágenes que utiliza como visuales en sus conciertos, no sin antes abstraerlas y procesarlas en el ordenador landser.
El álbum es la segunda colaboración de Microfeel con el emergente sello Basilar Records con sede en Londres, Inglaterra. Un álbum de 8 temas que cuentan una historia sonora artesanalmente construida desde la producción de principio a fin princess herunterladen. Los sonidos orquestales, los suaves y a la vez potentes sonidos percusivos y mecánicos, conforman esta "cosmovisión electrónica". Cada tema nos brinda sentimientos diferentes en este viaje que van desde la alegría a la contemplación, del suave ritmo al rito de la pista de un extraño club source sans pro.